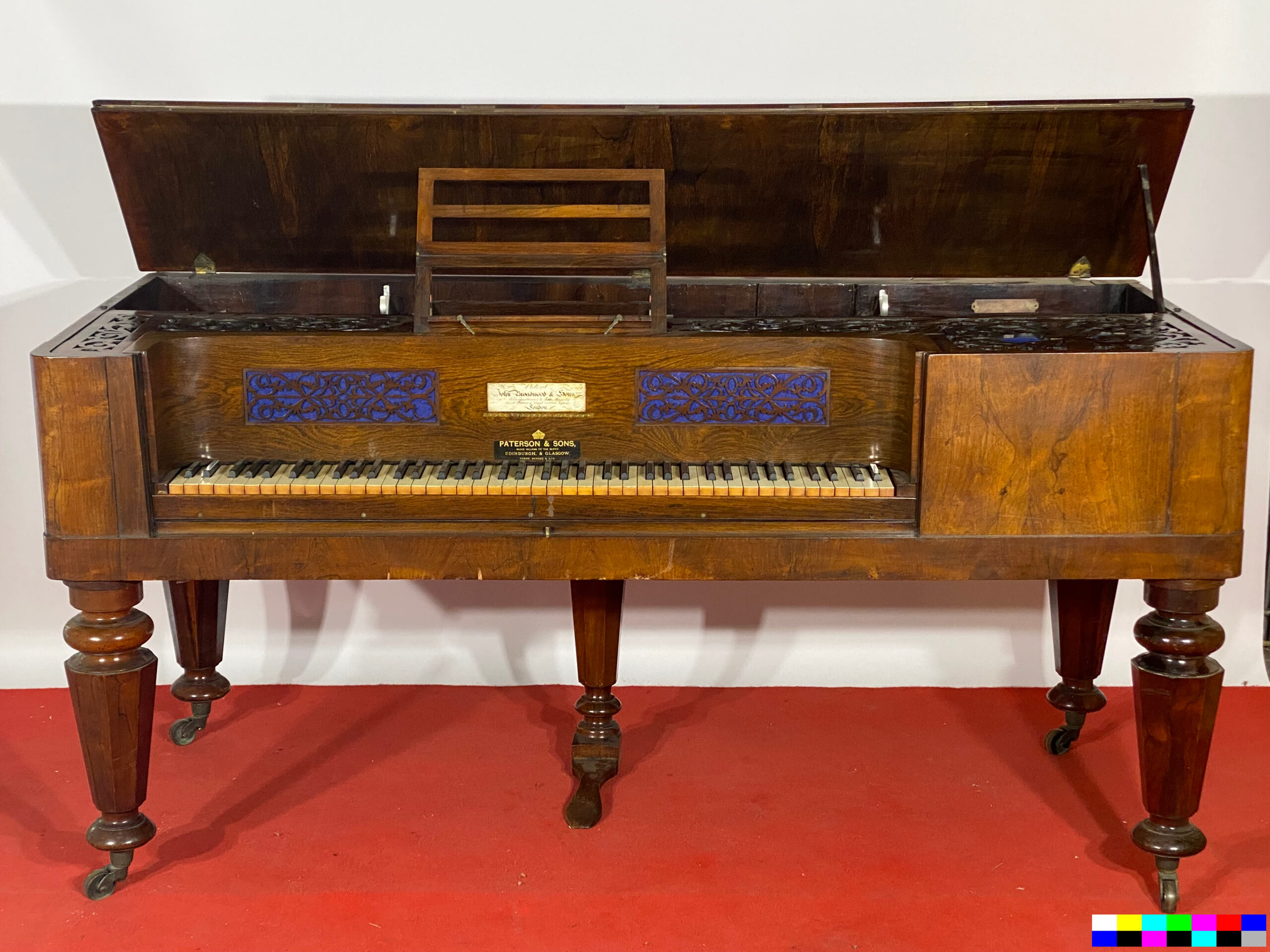 Broadwood & Sons Square Piano
Type: Square Piano
Collection: Geelvinck Collection
Manufacturer: Broadwood & Sons
Year: 1850
Geography: London / England
Dimensions (cm): L=84 W-189 H=38
Current location: Not on display
General description: English double action with a hammer check in a rosewood case. Ivory naturals with ebony sharps. Metal hitchpin plate with two bars. The top two octaves have an agraffe. Close spun bass strings. Leather hammer heads in the treble, the rest of the hammers are felt.
More manufacturer info
Additional information
Compass: CC-a4
Pedals: damper
Octaves: 7
Inscriptions
On the nameboard: Patent / John Broadwood & Sons, / Manufacturers to her Majesty / Great Pulteney Street, Golden Square / London.

Edition/serial number: 62249/15207