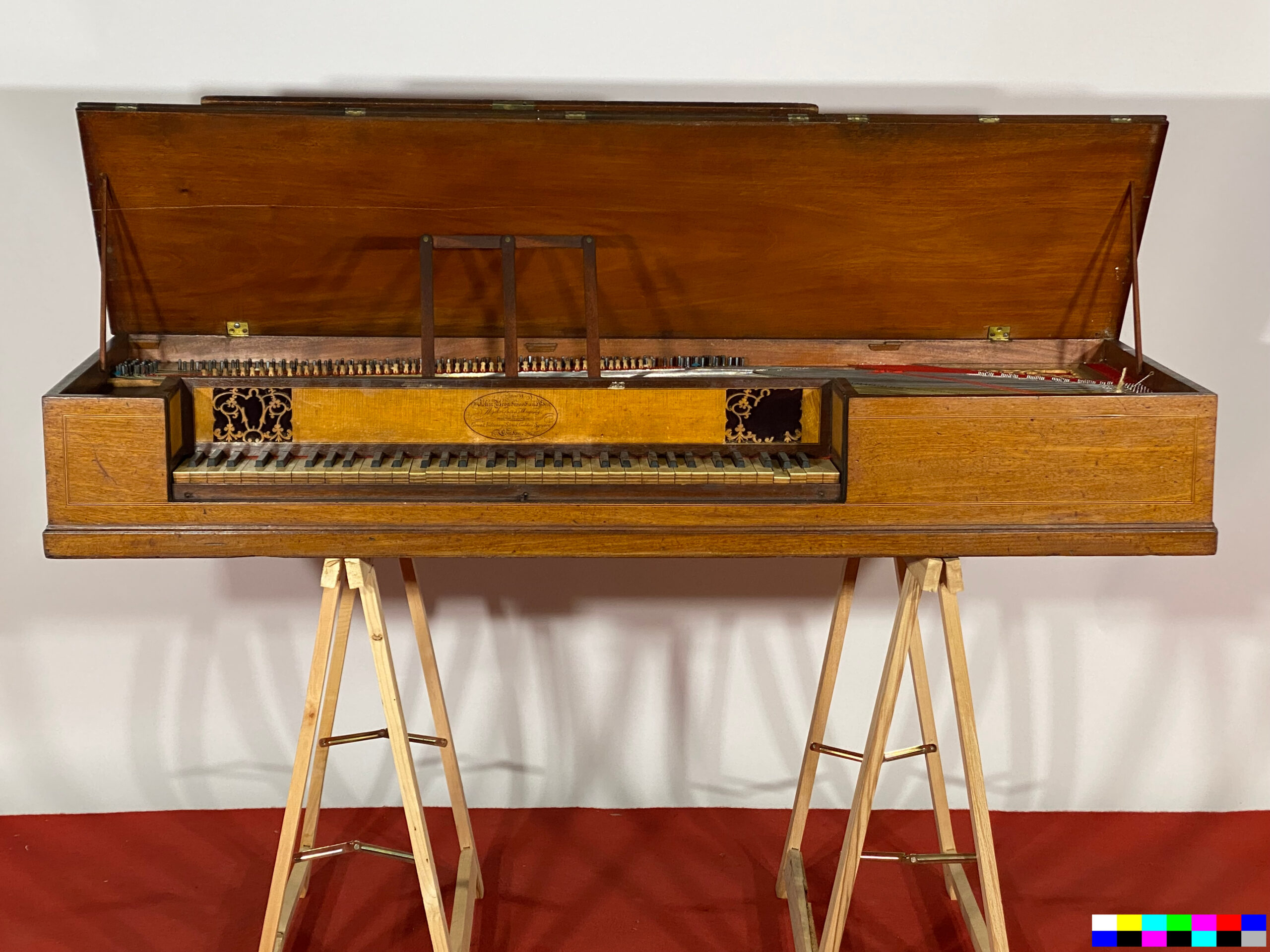 Broadwood & Son Square Piano
Type: Square Piano
Collection: Kolthoorn Collection
Manufacturer: Broadwood & Son
Year: 1805
Geography: London / England
Dimensions (cm): L=60 W=165 H=23
Current location: Not on display
General description: English single action in mahogany case with a satinwood nameboard. Ivory naturals with ebony sharps. English dampers with a crank damping system. Single bridge. The piano is bichord throughout with open-spun bass strings. Leather hammer heads and modern tuning pins.
More manufacturer info
Additional information
Compass: FF-c4
Pedals: damper
Octaves: 5 1/2
Inscriptions
On the nameboard: 1806 / John Broadwood & Son / Makers to his Majesty / and the Princefses / Great Pulteney Street, Golden Square / London.

Edition/serial number: 9791