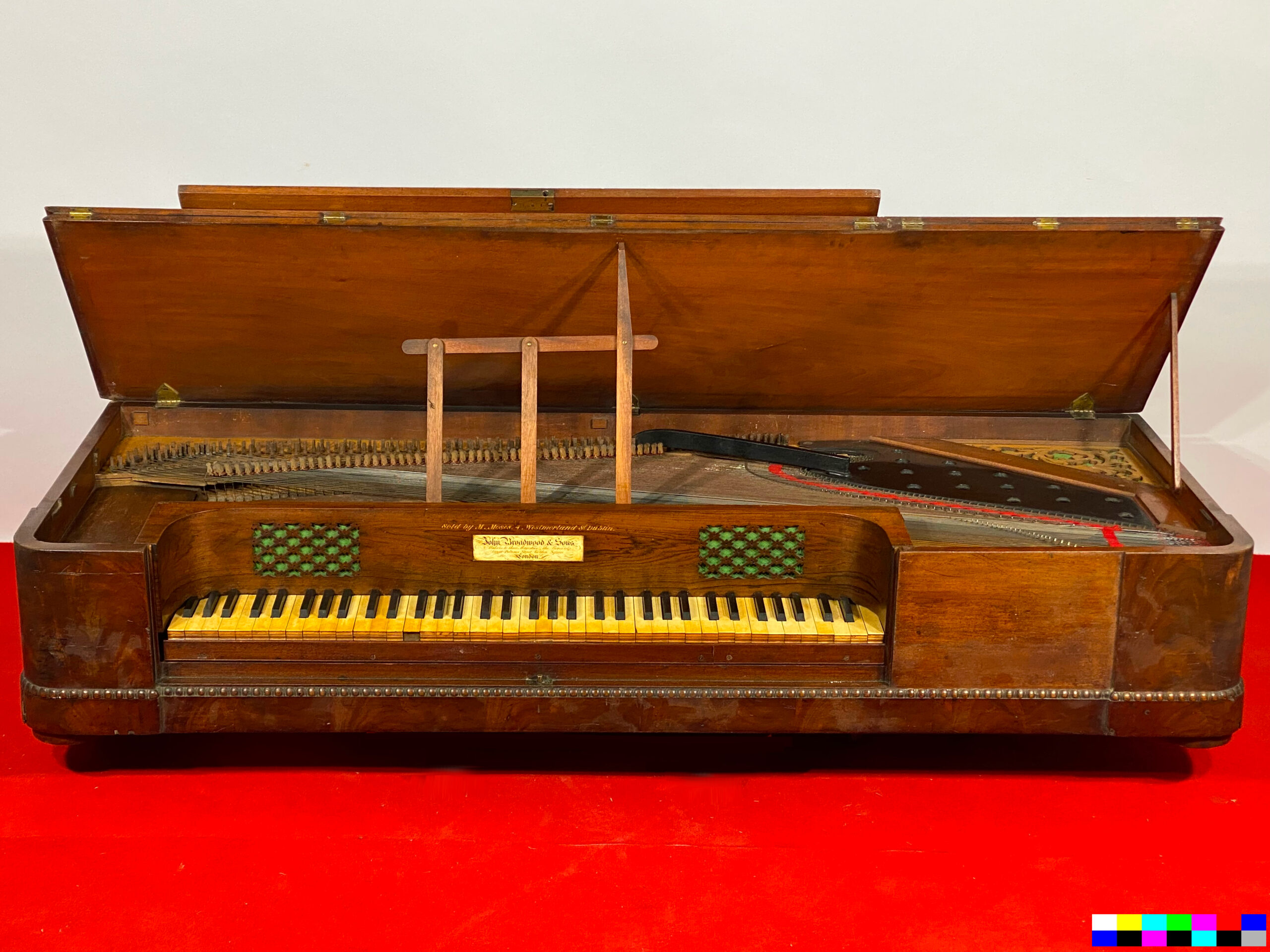 Broadwood & Sons Square Piano
Type: Square Piano
Collection: Geelvinck Collection
Manufacturer: Broadwood & Sons
Year: c.1836
Geography: London / England
Dimensions (cm): W=173
Current location: Not on display
General description: English double action in a decorative mahogany case with a rosewood nameboard. Ivory naturals with ebony sharps. Metal hitchpin plate with one bar. Crank damping system with old cloth. Divided bridge. Old stringing system, the first seven strings are single strung while the rest of the piano is bichord. Original flat tuning pins.
More manufacturer info
Additional information
Compass: FF-f4
Pedals: damper
Octaves: 6
Inscriptions
On the nameboard: John Broadwood & Sons. / Makers to their Majesties & the Princesses / Great Pulteney Street, Golden Square. / London.
Above the nameplate: Sold by M. Moses. 4. Westmorland St Dublin.

Edition/serial number: 46787