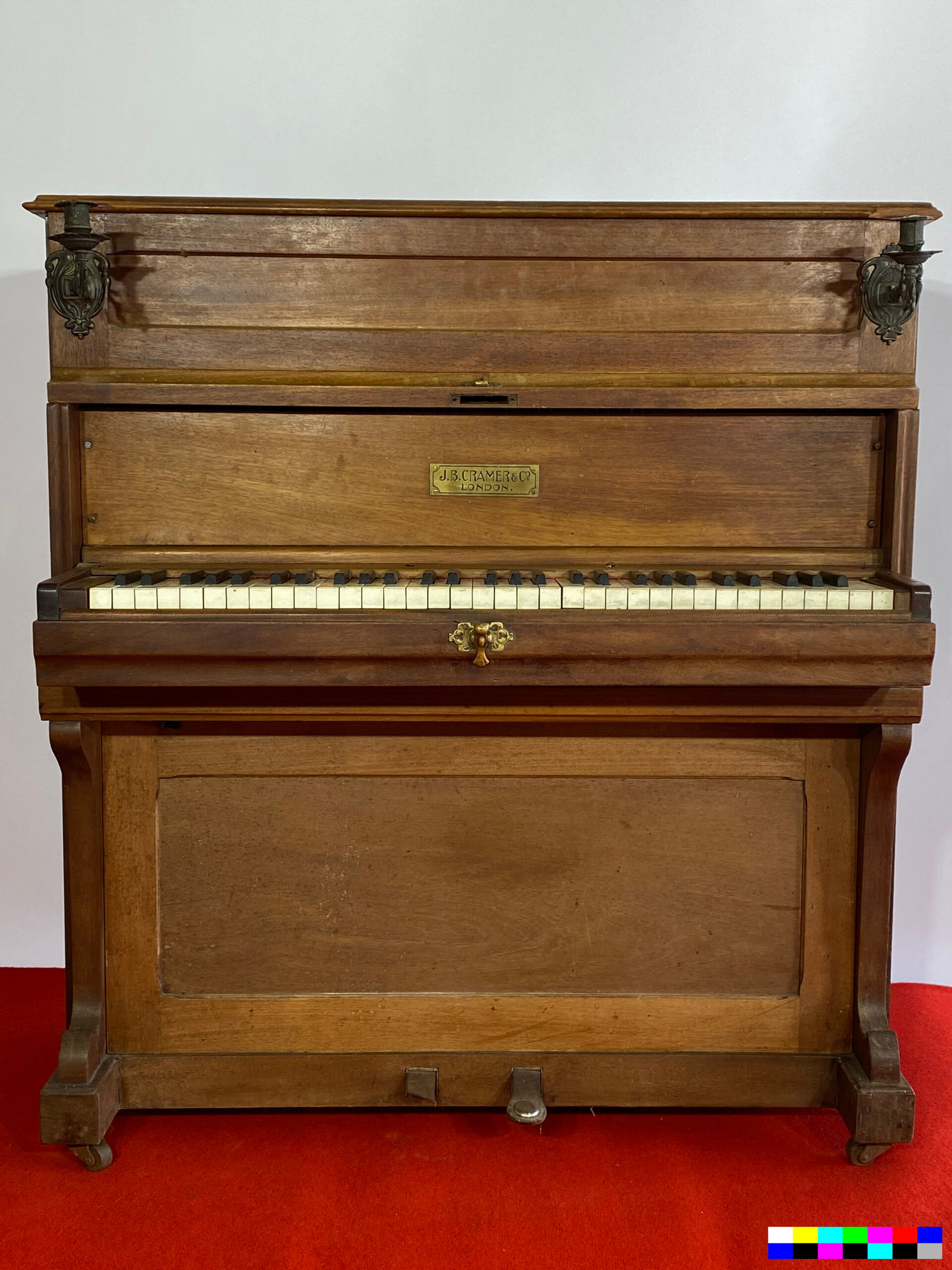 Cramer & Co Schippers Piano
Type: Schippers Piano
Collection: Kolthoorn Collection
Manufacturer: Cramer & Co
Year: c.1900
Geography: London / England
Dimensions (cm): W=105
Current location: Not on display
General description: Mahogany case. This piano has a keyboard that folds up into the frame of the piano. Pianos such as these are sometimes referred to as "yachting pianos," as they were commonly used on large yachts or ships during the Victorian period, the late 19th and early 20th century. The folding of the keyboard saves space when the piano is not being used.
Additional information
Compass: C-c4
Octaves: 5
Inscriptions
On the nameboard: J.B. Cramer & Co / London.

Edition/serial number: 30074