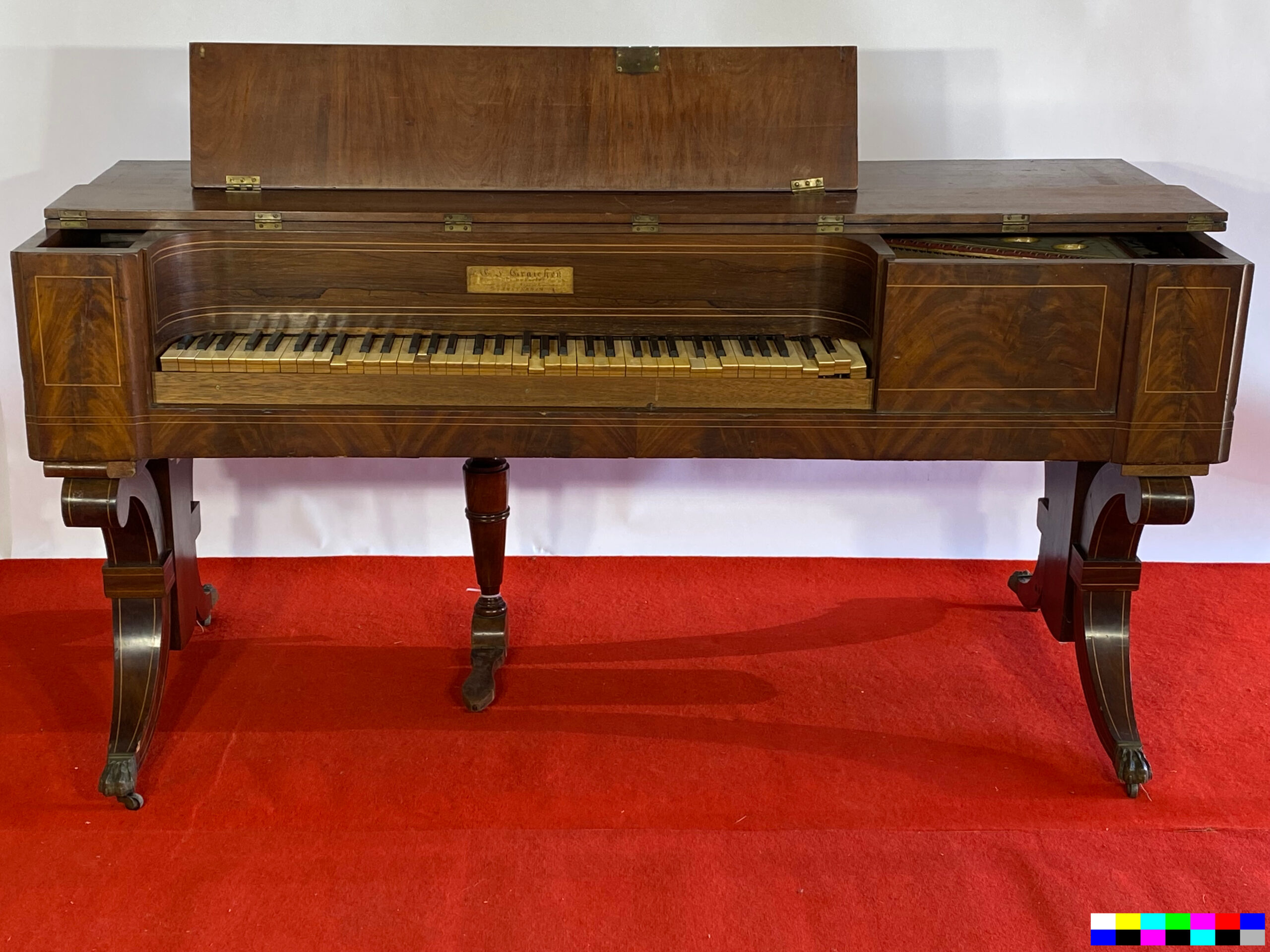 G.J. Graichen Square Piano
Type: Square Piano
Collection: Sweelinck Collection
Manufacturer: Graichen, G.J.
Year: c.1840
Geography: Amsterdam / Netherlands
Dimensions (cm): W=171
Current location: Not on display
General description: Mahogany case with rosewood nameboard. Metal hitchpin plate with one bar, which helps with the structural integrity of the case. Seven bass strings are single strung, the rest are double strung. Ivory naturals with ebony sharps. One pedal attached to a column-shaped lyre, that pedal being a damper.
Additional information
Compass: FF-f4
Pedals: damper
Octaves: 6
Inscriptions
On the nameboard: G.J. Graichen / in PianoFortes / Princegracht lusfchen de Spiegel en Vyzelstraten / Amsterdam

Edition/serial number: 171238