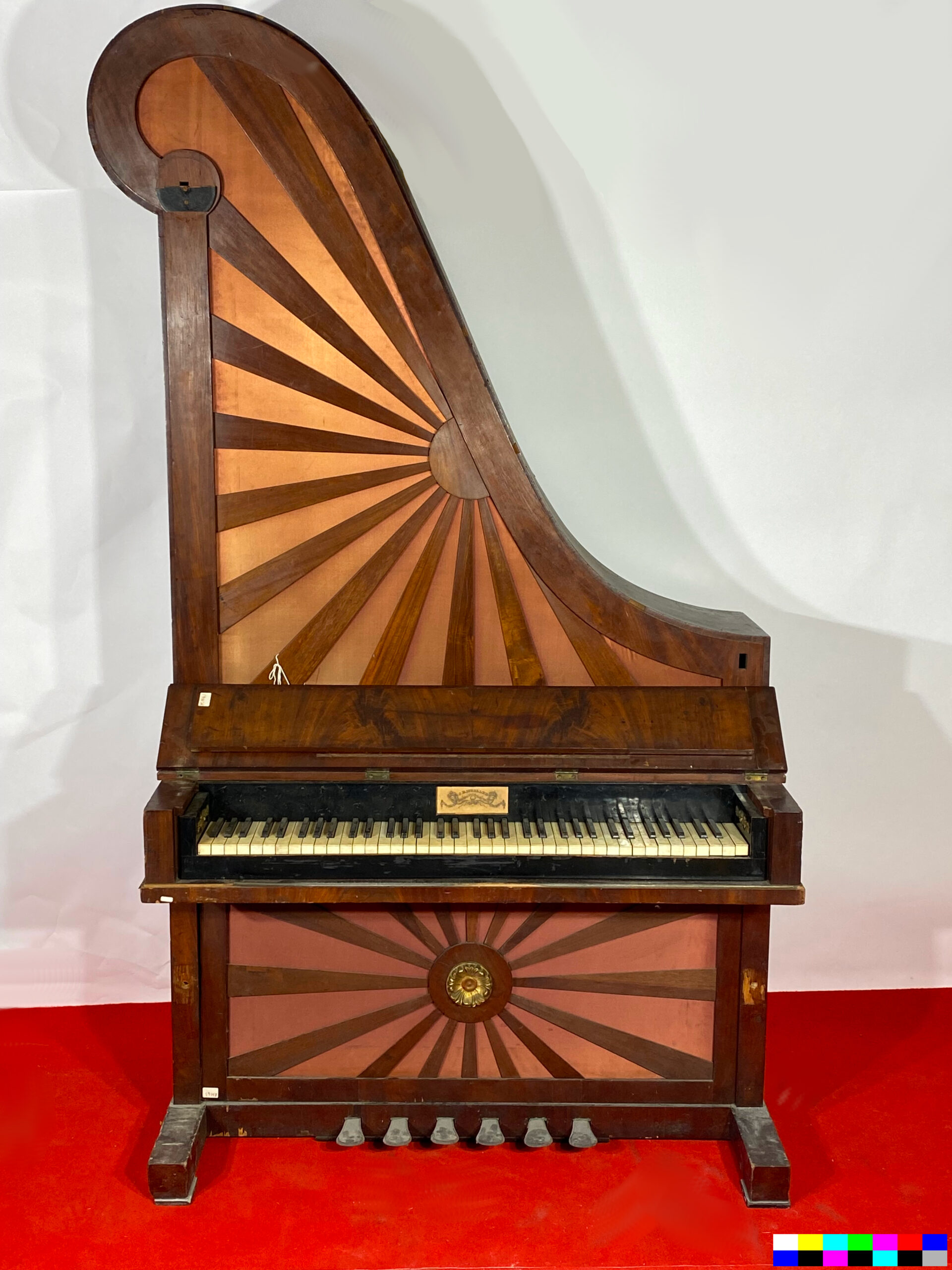 Type: Giraffe Piano
Collection: Sweelinck Collection
Manufacturer: Muller, J.D .
Year: 1815
Geography: Amsterdam / Netherlands
Dimensions (cm): L=210 W=116 H=61
Current location: Not on display
General description: Mahogany case. Bone naturals with ebony sharps. Single bridge. The piano is bichord from FF-D, while the rest is trichord. Leather hammer heads. Original soundboard and original square tuning pins.
Additional information
Compass: FF-f4
Pedals: bassoon, moderator, double moderator, Janissary, una corda
Octaves: 6
Inscriptions
On the nameboard: J.D. MULLER / in

Context: Giraffe pianos were made for the middle class who wanted a piano with the same range as a grand piano but did not have the floor space for one. Giraffe pianos were able to fill this desire with the case being built vertically to save on floor space.