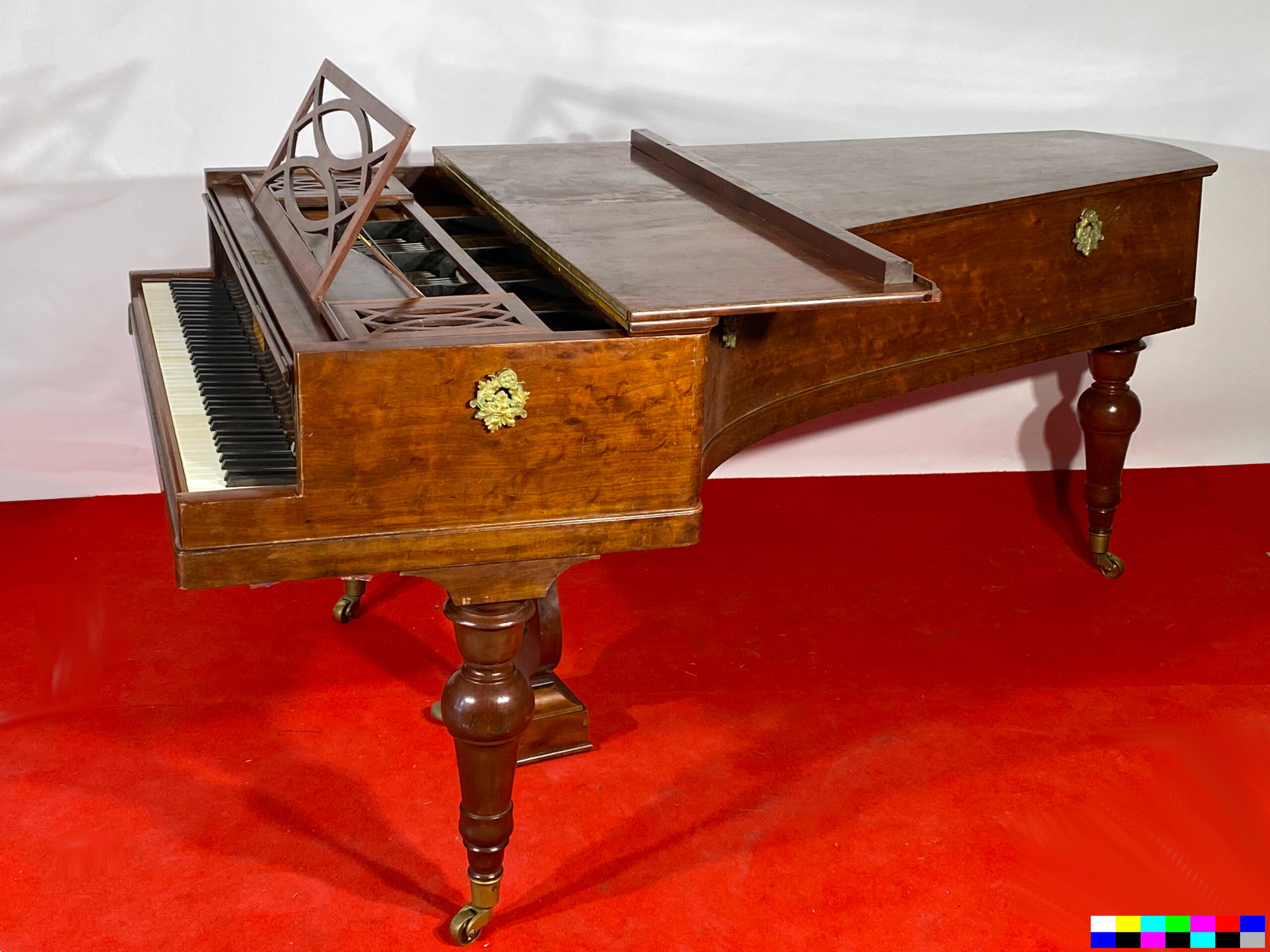 Type: Grand Piano
Collection: Kolthoorn Collection
Manufacturer: Pleyel & Co
Year: 1843
Geography: Paris / France
Dimensions (cm): L=205 W=123 H=38
Current location: Not on display
General description: Cashew wood case. Ivory naturals with ebony sharps. Divided bridge. The original leather hammer heads from c3 to the top, the rest is felt. The piano is bichord throughout. New stringing plan and tuning pins, all strings have agraffe. Contra bass is strung with copper, the inner wire is steel.
More manufacturer info
Additional information
Compass: CC-a4
Pedals: una corda, damper
Octaves: 7
Inscriptions
On the nameboard: Medailles d'Or, 1827, 1834, et 1839. / Ignace Pleyel & Comp'ie / Facteurs du Roi / No. 20, Rue Rochechouart, Paris.

Edition/serial number: 10502