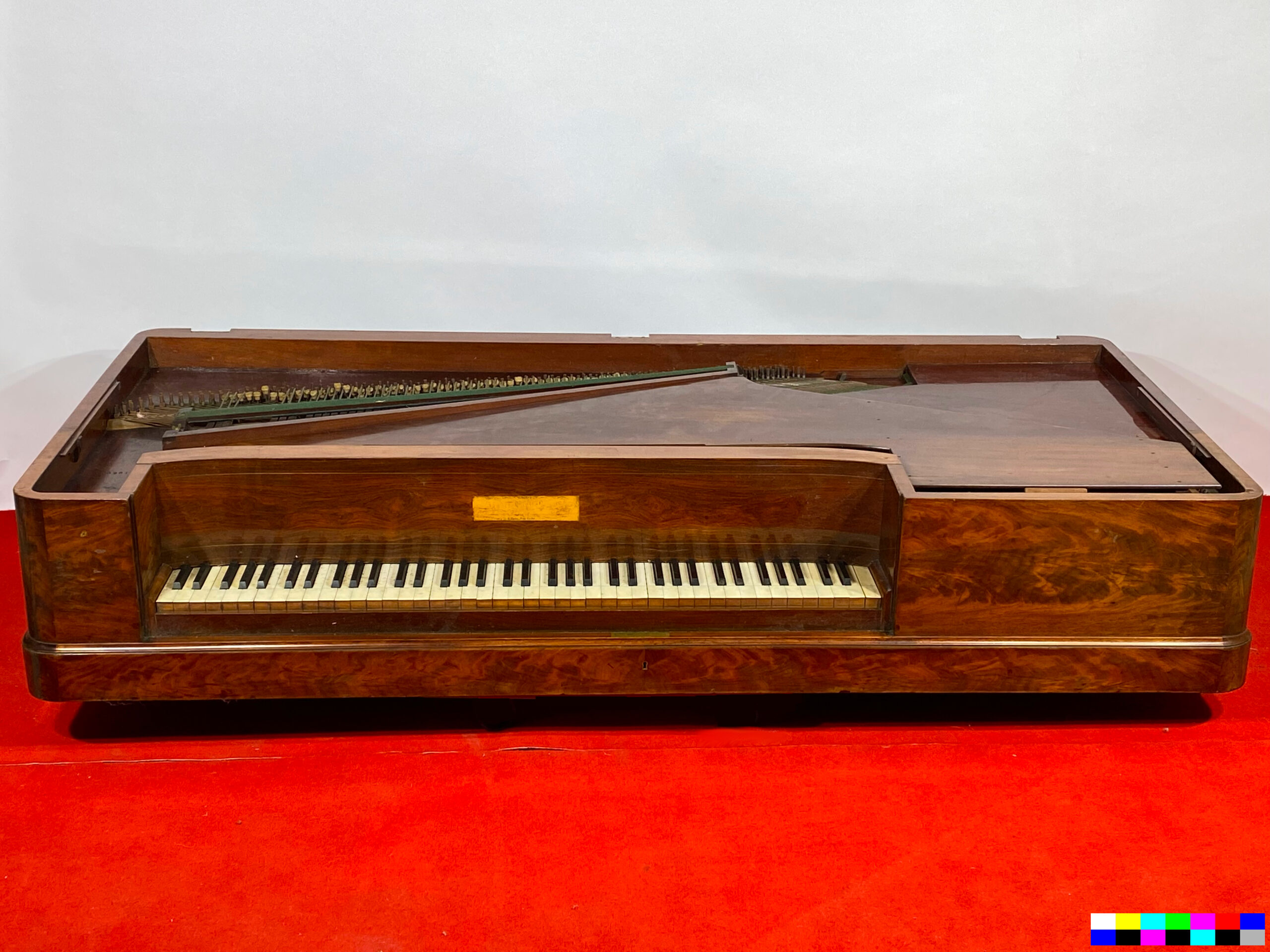 Type: Square Piano
Collection: Geelvinck Collection
Manufacturer: Pleyel & Co
Year: 1834
Geography: Paris / France
Dimensions (cm): W=180
Current location: Not on display
General description: French action in mahogany case. The nameboard has brass inlay. Ivory naturals with ebony sharps. Divided bridge. Single strung bass strings, the rest of the piano is bichord.
More manufacturer info
Additional information
Compass: CC-f4
Pedals: damper
Octaves: 6
Inscriptions
On the nameboard: Medaille d'... / Ignace Pleyel & Co. / Facteurs de Pianos... / a Paris, Rue Cadet ...

Edition/serial number: 3281
Literature references: This piano can be found in the original Pleyel ledgers under the serial number 3281. The information included in the ledger contains the date the piano was purchased, as well as dates pertaining to the construction of the piano: https://archivesmusee.philharmoniedeparis.fr/Default/doc/SYRACUSE/24