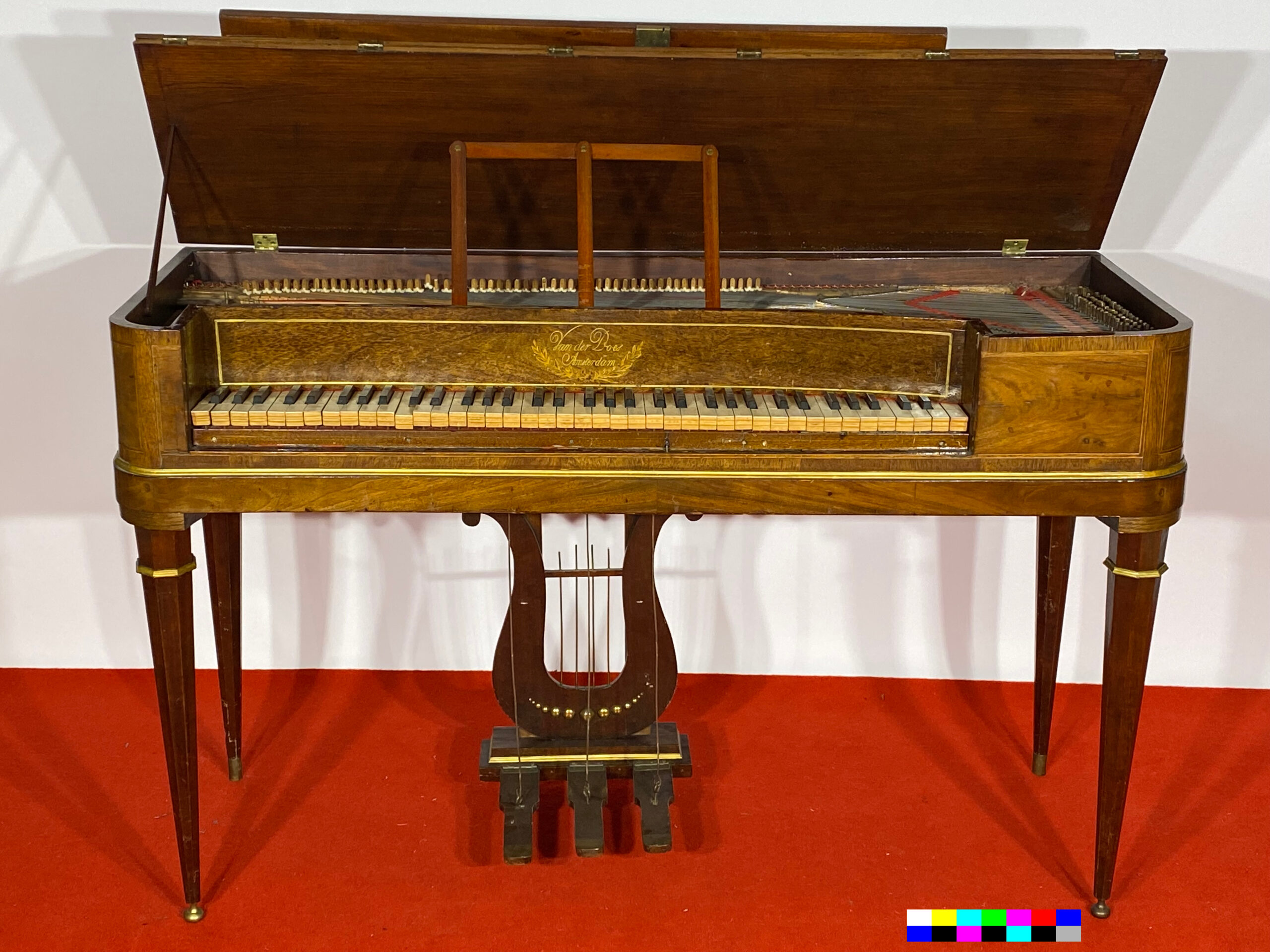 Van Der Does Square Piano
Type: Square Piano
Collection: Geelvinck Collection
Manufacturer: Van der Does, Corneille Charles Emanuel
Year: c.1815
Geography: Amsterdam / Netherlands
Current location: Not on display
General description: Single English action in a mahogany and tropical hardwood case, the case and legs being of Napoleon/Empire style. Single cord piano with four original bass strings. Original gold plated tuning pins. Three pedals in a decorative lyre, two pedals being a moderator and a damper whole the third is currently unknown.
Additional information
Pedals: moderator, damper, ?
Octaves: 6
Inscriptions
On the nameboard: Van der Does / Amsterdam