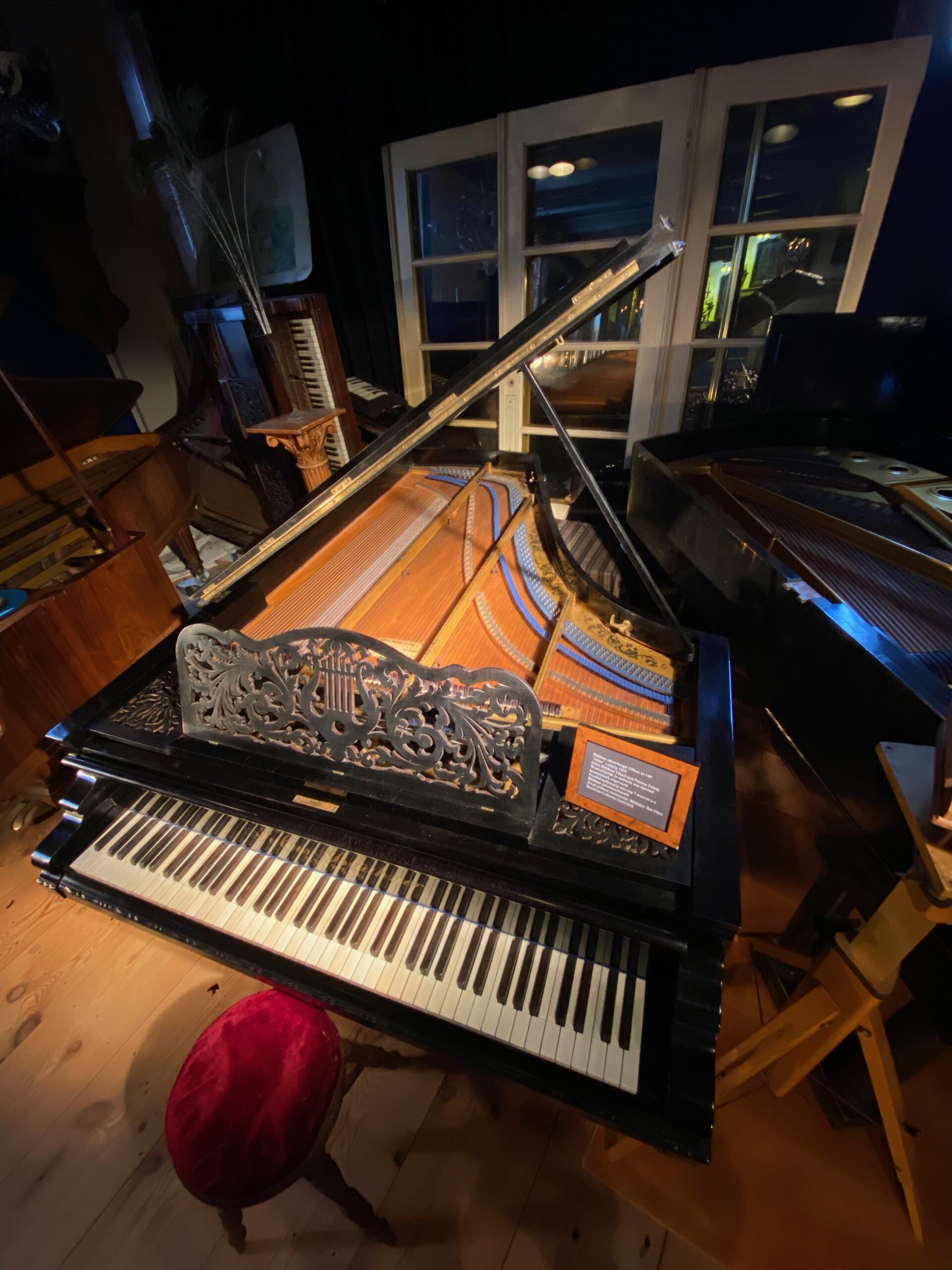 Blüthner CONCERT GRAND MODEL 3 1854
Type: Cabinet Grand Piano
Collection: Huis Midwoud
Manufacturer: Julius Blüthner
Year: 1854 (according to serialnumber, although on the soundboard print 1856 is mentioned)
Geography: Leipzig / Germany
Dimensions (cm): L=220 W=137 H=92
Current location: Huis Midwoud
General description: Blüthner Nr149 is one of the first still excisting instruments built by Julius Blüthner in the first years after he founded hist Piano Factory at Leipzig in 1853. This model was probably made to special order and was originally finished in black polish, at that time not very common. It is straight (parralel) strung, has new tuningpins and is tuned at A=435Hz (Pariser Stimmung) The instrument is a loan from the Geelvinck Collection and is sometimes used for special concerts at Huis Midwoud. It is an example of the start of a series of improvements in construction and sound of the piano, in which Julius Blüthner played an important role.
Additional information
Keyboard width: 116,5cm
Pedals: 2
Octaves: 7 A-a
Decorative features: case is decorated with sculptured wood and the iron frame has painted decorations on it.