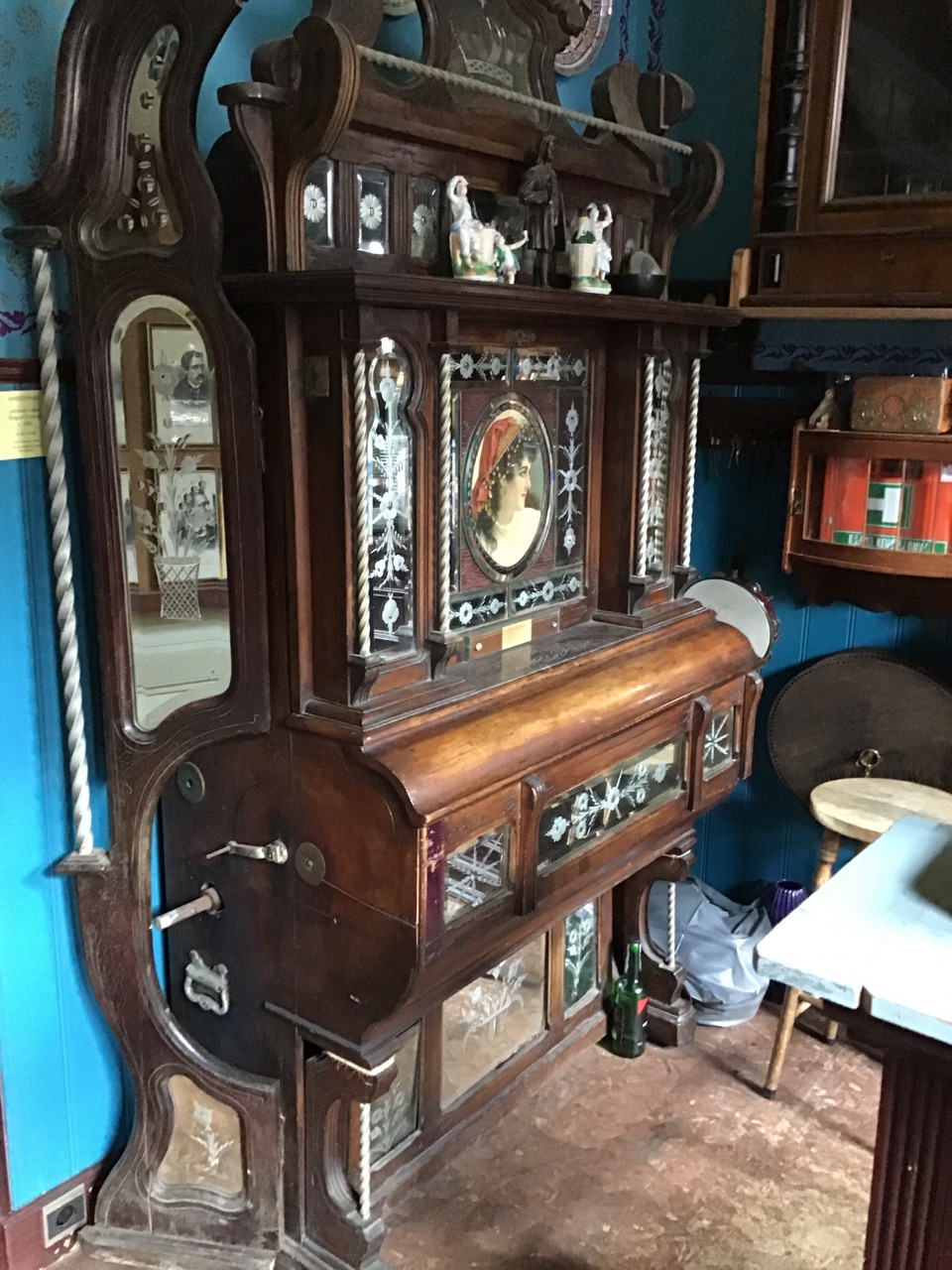 Barrel piano Cilinder piano
Type: Mechanical piano
Collection: Pianola
Manufacturer: Unknown
Year: c.1895
Geography: Unknown
Dimensions (cm): L = 175 W = 62 H = 240
Current location: Pianola Museum
General description: Barrel piano for use in cafés or other public places, coin-operated. The instrument has a clockwork motor. The barrel has 10 tunes.
Additional information
Decorative features: The case is decorated with engraved, painted and beveled mirrors. Complete with the separate side and top panels (fragment from the top panel missing).