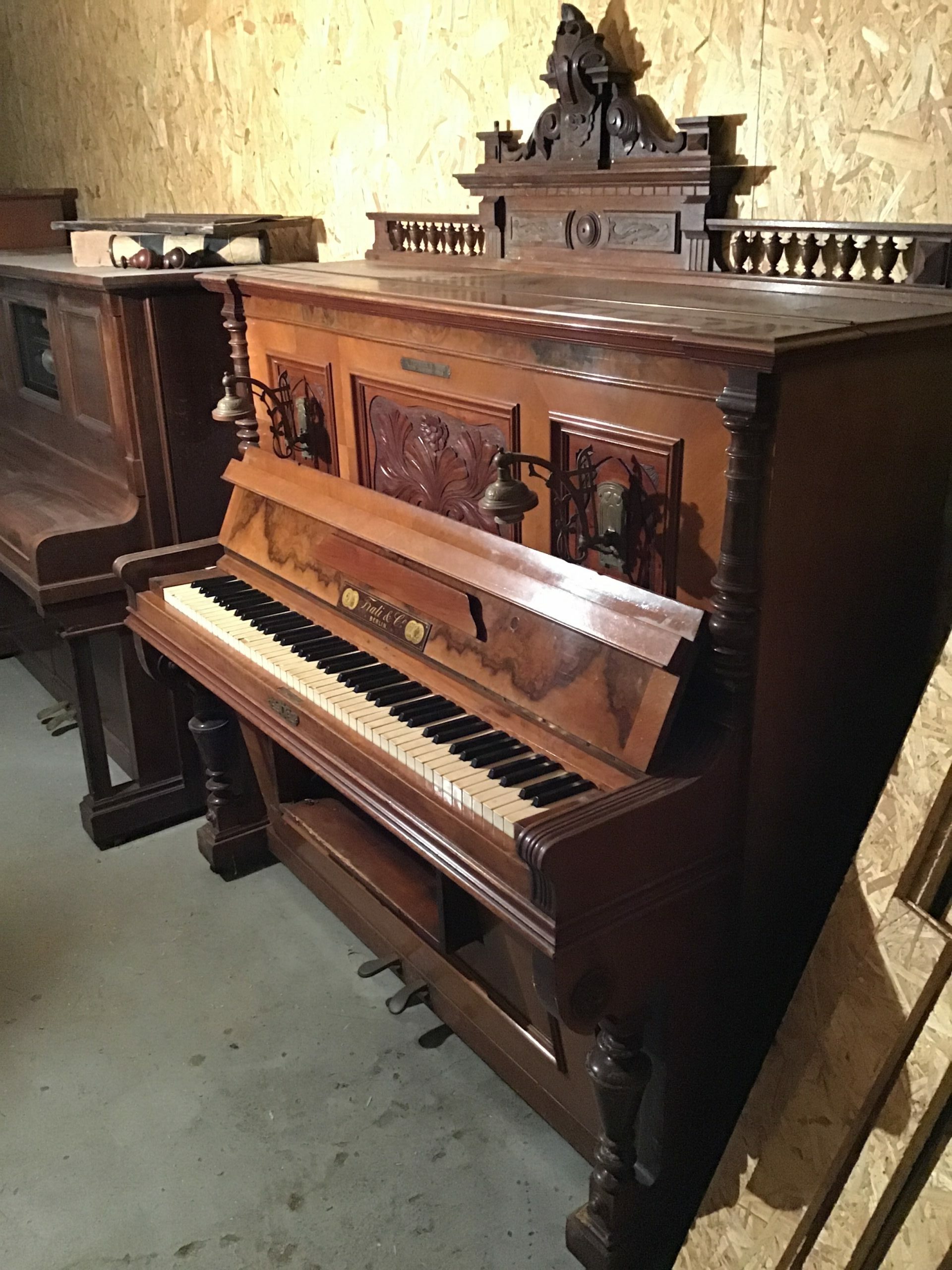 Type: Piano
Collection: Pianola
Manufacturer: Frati & Co.
Year: 1905
Geography: Berlin / Germany
Dimensions (cm): L - 154 W = 70 H = 137
Current location: Pianola depot
General description: Upright piano for use in cafes or other public places, fitted with the Frati player system. Pump driven by an electric motor. Spoolbox under the keyboard.
Additional information
Edition/serial number: 11901